High School Category
20th Anniversary of 9/11
Resiliency Project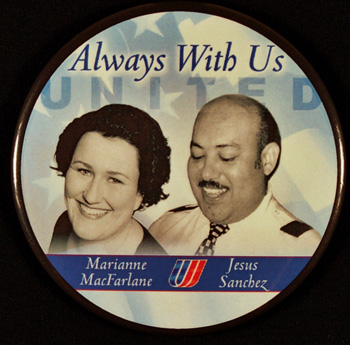 Many of today's high school students were not born on 9/11, yet the book "Reclaiming the Sky" contains important lessons of resiliency young people can apply to their lives.
In addition, high schools may be looking for a way to commemorate the 20th Anniversary of 9/11 at their schools and this project offers a way to do that.
Certainly, high school students have had their lives impacted by challenges, including the Covid 19 crisis as well as other crises, often private, that come along. At the Human Resiliency Institute at Fordham University, we are eager to work with high schools to give their students a chance to explore the "power" of resiliency through the stories of the 9/11 heroes profiled in "Reclaiming the Sky." Developing positive habits around resiliency can last a lifetime!
Here's how the special High School category works:
A school indicates an interest to participate.
The Human Resiliency Institute at Fordham works with the school to identify ways to get books to their students.
Teachers at the school determine which student groups they wish to include in the project. Those students are given the book as a reading assignment over the summer.
In late August/early September, as the new school year begins – and in advance of the anniversary of 9/11 – Tom Murphy, author of "Reclaiming the Sky," will work with school administrators and teachers to give a "teach-in" on the book's lessons. (Teachers will have an option – and be given a guide - to extend the discussion of the "resiliency principles" in their classes as a follow up, if they wish.)
SUGGESTION TO HIGH SCHOOL INSTRUCTORS:
Visit the Home page and listen to the segments on "heroism" in the radio interview toward the bottom of that page.
Consider playing these segments for your students to give them an introduction to the courage and resiliency of the 9/11 heroes profiled in the book, and as a way to generate interest with students.