USA N.I.C.E
We give NEW meaning
To a familiar word




1. Staff are Welcoming:

Naturally, I Connect and Engage!

2. Trained to be Problem Solvers, they:

Neutralize Irritations Customers Experience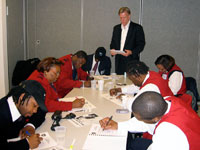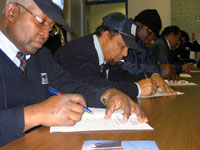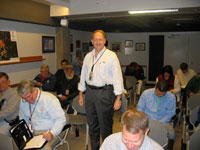 In USA N.I.C.E., participants take "Resiliency Edge" training to learn N.I.C.E. "tools" to connect and engage with their customers during Regular Operations. At the same time they learn how to step up and become problem-solvers during Irregular Operations.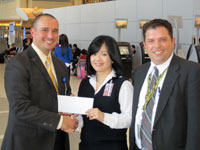 N.I.C.E. employees get recognized in the program's incentive for their efforts to create three winners: customers win because they get their needs met, employees win because they learn how to take control of customer service interactions - and the airport wins because it gains a positive customer service image.
Learn more about the program and how to join, contact us
Read Airport Business Magazine - about the need to reduce airport traveler stress
Read Airport Magazine story on "Resiliency Edge."
Return to HOME page.