Aviation Employees Profiled
in "Reclaiming the Sky"
Sue Baer, GM at EWR
(Sue passed away Aug, 2016)
Capt Charles Burlingame,
Pilot of AA Flight 77
Terri Rizzuto, United Airlines Station Mgr, Newark Airport
Gate 17 (with flag) where UAL Flight 93 departed EWR
Debbie Roland,
AA Flight Attendant
Eileen Ammiano,
UAL, Flight Att. Supervisor
Ed Freni and John Duval,
Boston's Logan Airport
Michele Heidenberger,
AA Flight 77
Capt. Terry Thames,
AA Pilot – DC Base
Panther Motel, FL,
Planning site for attacks
Toni Knisley/Rosemary Dillard,
AA, Washington DC Base
Sheri Burlingame,
Wife of Capt. Burlingame
Opening of historic Newark Airport Tower, 1935
AA colleagues building
Memorial Garden, VA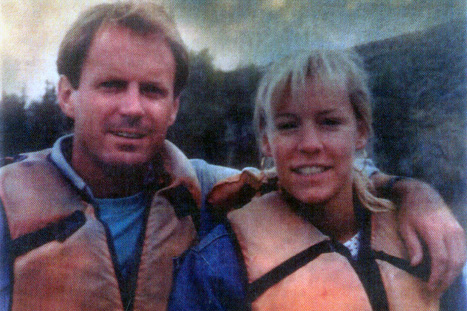 Ken and Jennifer Lewis,
husband and wife flight attendants on AA Flight 77 on 9/11.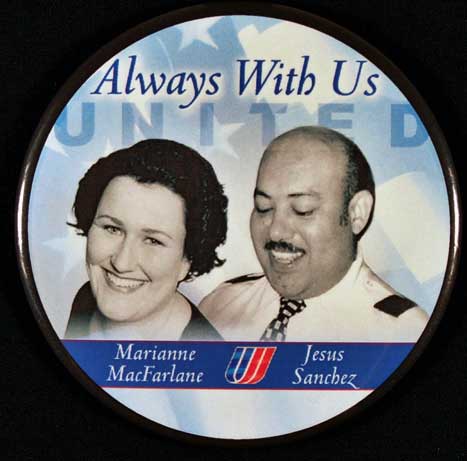 Marianne MacFarlane and Jesus Sanchez worked for United Airlines in Boston and were passengers on UAL Flight 175 that crashed into the South Tower in NY.